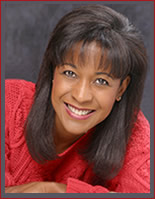 – RESUMÉ –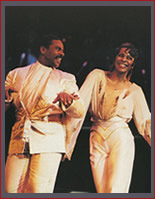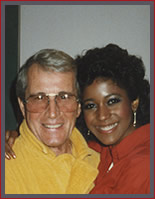 Theresa Hayes, (Sophisticated Ladies, Dreamgirls, The Tap Dance Kid, Menopause The Musicial, Sweet Charity, Man of La Mancha, Bye Bye Birdie, A Chorus Line, Get Happy, Let's Call the Whole Thing Gershwin) is a Cum Laude graduate of UCLA where she received her Bachelor of Arts degree in Theatre Arts at the age of 19. Since then she has enjoyed the challenge of balancing performing, directing, choreographing, teaching and family life.
Ms. Hayes is currently Director of Instruction and Managing Director of The American Academy of Dramatic Arts in Los Angeles.
Teaching at The American Academy of Dramatic Arts since 1992 has given her the opportunity to master an "I CAN" method of instruction which language actors (and singers) can utilize for rapid technical improvement. Maintaining the joy of creative self expression, eliminating fear, enhancing performance skills, increasing casting possibilities, gaining the tools to succeed, as well as encouraging each person's talent and unique personality to shine, are priorities.
She has motivated, educated and inspired hundreds of students, working as a guest instructor and choreographer at several college theatre festivals, including the Lee Strasberg Institute (working with renowned agent Martin Gage), Theatre West, Occidental College, Joe Tremaine Studio, Enchainement Studio in British Columbia, Canada, and the Long Beach CLO to name a few. Most recently she instructed soap star Jackie Zeman, actress and singer Stepfanie Kramer, comedienne Judy Tenuta and Channel 5 newscaster Gayle Anderson before their appearances in Menopause the Musical in Los Angeles, California.
With friends Cheryl Baxter and Beth Bowles, Theresa co-founded HBB Productions, a production company specializing in the training of youths for Musical Theatre auditions. Their workshops were conducted at numerous locations across Wisconsin and Illinois, ending with The Wisconsin Singers at the University of Wisconsin in Madison.
"Too many actors and singers put limitations on potential job opportunities by declaring to the world they can't dance. Or they are too intimidated by professional dancers to walk into a dance class. Now, through Dance for the Actor private instruction, there are exciting opportunities where artistic adults can continue to grow and shine."
Movement with intention means everything.

Resumé Index
– RESUMÉ –
THEATRE
Menopause the Musical – Power Woman, Soap Star, current national understudy
Sophisticated Ladies – Judith Jamison role (opposite Harold Nicholas)
NAACP Best Actress Award
Blue and White Foundation Hall of Fame for Fine Arts 2013
Dreamgirls – Deena Jones (6 companies)
The Tap Dance Kid – Carole opposite 3 time Tony Award winner Hinton Battle
Man of La Mancha – Aldonza opposite Robert Goulet
A Chorus Line – Cassie (1st African American woman to have Equity contract for this role)
Jesus Christ Superstar – Soul Singer with Carl Anderson
Bye Bye Birdie – Rosie Alvarez
West Side Story – Anita
Sweet Charity – Helene with Donna McKechnie
At Long Last Cole – with Carol Burnett
Lucky Stiff – Dominique Du Monaco
Get Happy – Featured Artist, understudy for Donna McKechnie
Boys From Syracuse – The Courtesan
Les Ms. – Maddie
Best Little Whorehouse in Texas – Angelette
Love and Marriage
Roaring 20's Revue
Let's Call the Whole Thing Gershwin – Featured Artist, Dance Captain
Voices of Broadway – Featured Artist

Resumé Index
TELEVISION
The In-Laws
The Charmings
In The Beginning
Matlock
Dynasty
The White Shadow
The Mississippi
Eight Is Enough
Finder of Lost Loves
Fighting Back (The Rocky Bleier Story)
Hill Street Blues
Days of Our Lives
General Hospital
Buck and Barry (Pilot with David Keith and Bill Nunn)
Diana Ross: Red Hot Rhythm and Blues
The Cheryl Ladd Special
FILM
Valley Girl
Ice Pirates
The Ambulance
Grease 2
Mobil Oil (educational film)

Resumé Index
NIGHT CLUB
Juliet Prowse's Act – Las Vegas, Atlantic City, Lake Tahoe
Perry Como 25th Anniversary Tour- U. S.
COMMERCIALS and INDUSTRIALS
A&W Root Beer
McDonalds (6 separate commercials)
New Orleans Race Track
IBM
7 Eleven
Dial
AT&T
Prudential
Texaco
Bell Telephone
Hewlett Packard
Edison
Mobil Oil
Jaffra
Vidal Sassoon
Harrah's Hotels

Resumé Index
VOCAL GROUPS
Licensed to Sing (currently – Broadway, Jazz, Contemporary)
Double Date (acappella 50's DooWop)
Les Ms. (all female 40's, 50's, Broadway, Classics)
ADJUDICATOR
Showstopper National Dance Championships
Emerging Young Artists Foundation Scholarship Awards
Carol Burnett Musical Theatre Awards UCLA
Prince George Dance Festival, British Columbia
AFFILIATIONS
SAG•AFTRA
Actor's Equity Association (AEA)
Association for Theatre Movement Educators (ATME)
IDEA Health and Fitness Association
American Academy of Dramatic Arts:
Head of Movement Department,
Director, Choreographer 1993 to 2014;
Interim Director of Instruction 2005-2006, 2009-2011;
Director of Instruction 2011 to 2014;
Currently Director of Instruction/Managing Director.

Resumé Index
EDUCATION and TRAINING
Bachelor of Arts in Theatre Arts, UCLA
Acting: Sir Ben Kingsley (Shakespeare Workshop), Lenore DeKoven, Robert Carnegie (Playhouse West), Darryl Hickman
Alba Method Certification Level 3 – Rocco Dal Vera
Dance: Gina Chappell Lynch, Joe Tremaine, Claude Thompson, Tony Stevens, Danny Daniels, Billy Goodson, Jackie Sleight, Michael Peters, Lee Theodore, Onna White, Hama, Lester Wilson, Joe Bennett, Jaime Rogers, Doug Caldwell
Voice: Carlos Noble, John Peck
Movement for the Stage: Tom Orth, Anthony DeLongis
Tomorrow's success begins today.